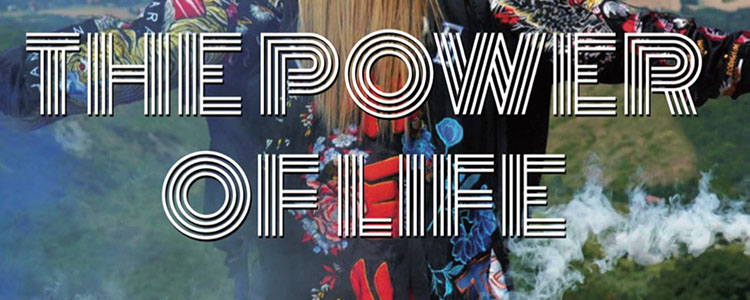 THE POWER OF LIFE "The Power of Life" - Yaya DeejayFriday 17 July 2020 "The Power of Life" will be released on all digital platforms, distributed by Universal Music Group.A

"I never stopped to chase my dreams and listen my emotions; the journey into the music is always commitment, sacrifice and passion. Everything passes throught these elements that, mixing each other, mark the stages of a fantastic artistic and human journey … in two words … my life"
– Yaya –
Ilaria Donatone, aka Yaya, is an Italian deejay and producer that boasts artistic confirmations and collaborations in the national and international music scene.
The innate feeling with console transforms passion into a constant professional commitment that consecrates the artist as dj Open Act of "Vasco Live Kom 014 and 016", of historic "Vasco Modena Park 2017", "Vasco Non Stop Live 2018"and "Vasco Non Stop Live 2019".
She has worked for great international artists such as Elton John, Bob Sinclair, Enrique Iglesias and Steve Aoki.
The collaborations with Radio 105, Iqos, Lamborghini, Smart, and Fiat highlight the versatility of Yaya.

Yaya Deejay's 2017 rhymes with the single "One day", presented during Sanremo's Festival week. In this song full of energy, electric guitar and Pop sound emerge.
It's only the preview of a wonderful 2018 in which the meeting with Maestro Andrea Morricone and the birth of "Zenith" stands out. The music that made the history of cinema meets the atmospheres of the new millennium. An authentic musical revolution officially presented in Monaco.
In 2019 is recorded "Twenty four Seven"; this album marks the second chapter of the collaboration between Maestro Andrea Morricone and Yaya Deejay. A dynamic album with innovative and impactful sounds presented in Monaco on 16th Film Festival occasion, after having collected the critics' prize chaired by President Ezio Greggio for the success achieved with the single "Zenith".
During the 2020 lockdown, Yaya decides to devote her time to researching and studying sounds that can instill courage, determination, the joy of restarting to live, moving and finding oneself through music and dance.
Yaya's dream goes on…stay tuned…always

• june 01st / 12nd, 2019 – vasco non stop live 019
5 seconds to wear headphones, 5 minutes to watch that stage, 5 times when I realized the most beautiful dream of my life!
01ST AND 12ND OF JUNE 2019 – SAN SIRO STADIUM – MILAN
VASCO NONSTOP LIVE 019
• Dicember 8th, 2018 – Principality of Monaco
Christmas concert in Montecarlo, at Ranieri III Auditorium in Monaco.
Andrea Morricone directs the Grande Orchestra in a performance of music taken from Andrea and Ennio Morricone's soundtracks and from the most famous Italian movies.
Official international preview of the song "Zenith" realized with producer and DJ Yaya Deejay
To get in touch with us complete the form
Official Website
Kairos Eventi Srls – VAT N. 03471711204