YAYA AT "VASCO NON STOP 2018"
HER NAME IS ILARIA DONATONE, ALIAS YAYA DEEJAY, AND SHE WILL TAKE THE STAGE OF VASCO ROSSI
No presentation is needed for this great artist, born in Molise and Bolognese by adoption. Komandante's army will meet her for the fourth consecutive year when, with her performance, she will warm up the fans for the great Vasco Non Stop 2018 show. After the epochal success of that incredible musical event that was the Modena Park last year , Yaya returns to popular demand to introduce the show in the second date of Turin, June 2, then on June 12 in Rome and finally on June 17 in Bari.
A dense agenda, an experience already lived but never ceases to excite Yaya, a big fan of Blasco:
"Playing in Vasco's tour, in the opening, is the dream of life that comes true".
The DJ and producer will be busy for a summer tour that will take her to Turin, Rome and Bari for evenings of music, rhythm and pure emotion that every concert of the great Vasco can give.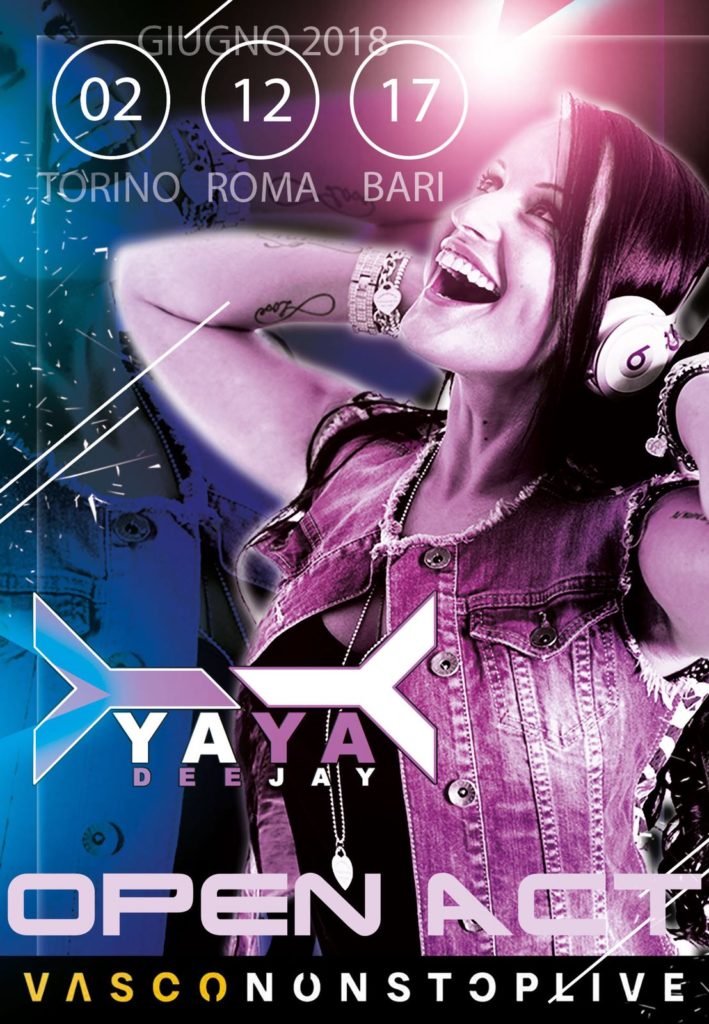 Official Website
Kairos Eventi Srls – VAT N. 03471711204